This Web site was designed using Web standards.
Learn more about the benefits of standardized design.
Quick Links
Main Navigation
Top Stories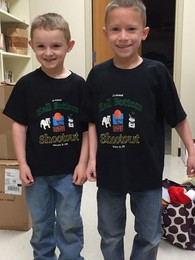 Reading is to the mind what exercise is to the body. ~Richard Steele~
Kelli Hilton Library Media/7th Language Arts Library Catalog --Search for library materials, place holds, write reviews, make lists, or send recommendations to friends. For log-in information see Mrs. Hilton. eBooks - Visit the Follett Shelf section of the library catalog for availability. After logging in books can be viewed by any device . . .
Box Top Collection Sheet Can't view? Check your pop up blocker!
Current Highlights