Did you know you are now able to subscribe to our calendar? You can download an event or calendar to your own ical compatible calendar or take the SOCS Calendar URL and download to a calendar that supports calendar subscribing, such as a Google calendar. To subscribe to a calendar, select the Calendar . . .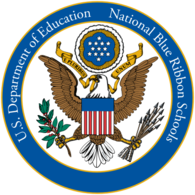 ~Perfect Score - District Annual Performance Report ~Missouri Rural School District of the Year (MARE) ~DESE Distinction in Performance ~Standard and Poor's School Evaluation Services "Outperformer" List ~MAP Testing State "Top Ten" Designation ~Stanberry High School Blue Ribbon Winner ~Stanberry High . . .
Every Student Connected Every Day!
Welcome! The Stanberry R-II School District is excited to be going 1:1 this 2016-17 school year with technology. What does that mean? It means there will be tablet devices available for all PreK-2 students to use in their . . . read more