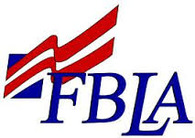 The Stanberry Future Business Leaders of America members traveled to Northwest Missouri State University to compete in the district contest. Attending the meeting was freshmen: Charity Buntin, Aiden Gregory, Grady Mattson, Valerie Pickering, Madi Sager, Skylar Shanks, and Jenna Williams; sophomores: Rylee Ellis, Brad Hailey, Madelyn Luke, Jaden McKune, Taylor McQueen, Vanessa Purcell, and Sierra Wagner; juniors: Cameron Gage, Garrett Mattson, Madison Summa, and Brooke Summa; seniors: Hannah Bracken, Madesen Gage, Paige Kelley, Shelby McMillen, Alex McQuinn, Peyton Messner, Bryttani Sparks, and Savana Wiederholt.
Alex, Shelby, and Garrett took 1st place in their Sports & Entertainment Management event. Madesen and Savana took 2nd place in their Graphic Design event. Their competition will only allow the 1st place winner to advance to state. Paige placed 6th in Accounting I, and Charity placed 9th in Cyber Security.
There are a few groups that didn't have to compete at districts to advance to state. In FBLA contest, there are certain events that are "Straight-to-State" but still have to qualify for state. Grant Osborn, Aiden, and Grady are competing for their ticket to state in their Computer Gaming Simulation competition. Rylee, Jaden, and Madelyn are competing for state in their Community Service Project. Kalie, Taylor, and Cameron are also competing to qualify for state. Their event is E-Business.
The "Straight-to-State" competitors did not have to compete at Districts. Instead, they had to submit their performance online, and then they have to qualify to go to state FBLA. Stanberry FBLA has only two teams competing at state. Shelby, Garrett, and Alex qualified in the top 8 and are performing in Sports and Entertainment Management. Grant, Grady, and Aiden qualified in the top 8 and are competing in Computer Gaming and Simulation. The State competition is the 24th through the 26th of April in Columbia, Missouri. Good luck at state!
Mrs. Sidney Eckard, FBLA advisor, stated about the district meet, "Everyone has worked really hard this year, and I'm proud of all their accomplishments. I'm excited to see how the teams perform at state!"
read more
FCCLA FFA FBLA NHS Mass Media FCA Student Council read more